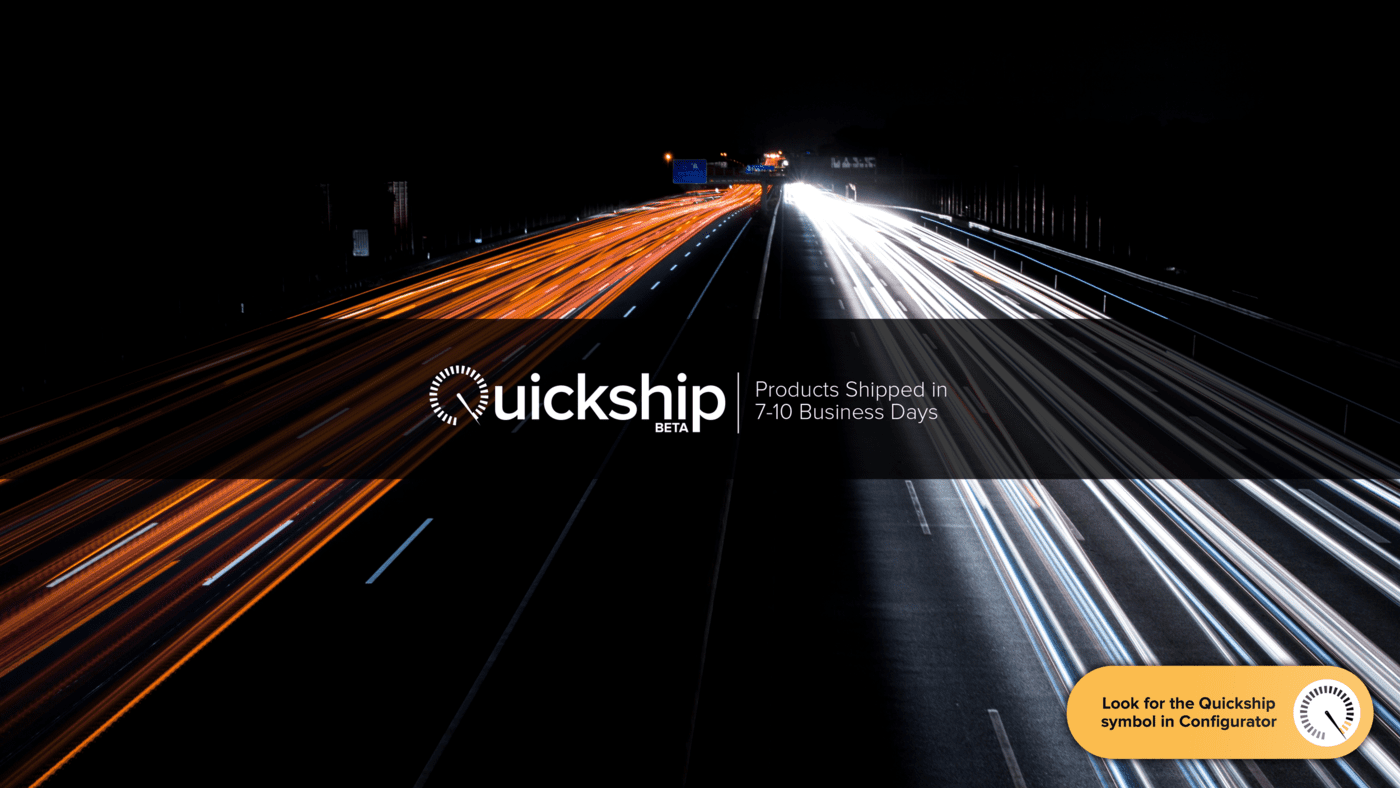 Lumascape is pleased to announce the Quickship Program for a selection of high performance architectural grade luminaires. 
We are pleased to announce the launch of Lumascape's Quickship Beta Program, featuring a selection of our most popular models.

Starting April 9, Lumascape will make available select configurations of Ingrade, At Grade and Linear products, available to ship within 7-10 days. 
Max Order Quantities
Inventory is subject to prior sale
FAQ
How can I tell what options are Quickship?
Using our product navigator, select a model from the 'Quickship' category, follow the prompts to configure a product into a Quickship configuration.
Be sure the configuration has a "QS" suffix on the end of the ordering code before submitting.

Quickship options are also marked on the product data sheets.  Look out for the "Q" symbol adjacent to the product option. 
Are Pre-Installation kits available to ship ahead of time?
Yes! These kits are in stock in our warehouse in San Carlos, CA and can be ordered separately, or together with the luminaire.  To ship ahead, clearly mark this on the purchase order.

How do I know my Quickship order is accepted?
Release orders must be received for processing at the factory by 1pm (Pacific) for same day processing.  Order confirmation to follow same day.

What is a 'Beta Program'?
As we ramp the program the selection of configurations and inventory levels may be refined to best reflect ongoing demand.  To verify availability ahead of order placement, please call (650) 595-5862 or email orders@lumascape.com.

Please share your feedback with us about any aspect of the program as we work hard to ensure this is a value driver for you, our agency partners and for the design communities you serve.
Terms and Conditions
Purchase Orders for Quickship items may only include other Quickship items.  Non-Quickship items should be ordered on a separate purchase order.
Quantities for Quickship items are subject to order quantity maximums.
Orders for Quickship items will be processed in the order received.  Inventory is subject to prior sale. Contact Lumascape prior to order placement to verify availability. 
Orders must be received by 1:00PM Pacific Time at Lumascape Inc. via orders@lumascape.com for same day order processing.  Orders are subject to acceptance by Lumascape Inc. 
Quickship Program products ship within 7-10 business days (excluding Weekends and Public Holidays) from our warehouse in San Carlos, CA.  Standard freight terms apply.
Lumascape will make best efforts but is not responsible for freight delays or contingencies beyond our control.
Standard Lumascape credit, payment and trading terms and conditions apply.